From our last part we looked at the new design for a small temperature logger project with a drafted PCB, the redesigned the voltage switching circuit and USB connect/disconnect feature and updating the data transfer function. In this part, we'll look the capacitors for our LDO (part of the voltage switching circuit), testing our I2C timing to maximise battery life, switching to a 1Mbit EEPROM and using EEPROM page writes.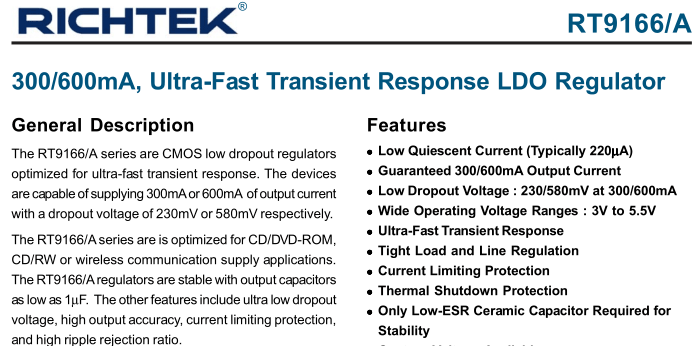 Usually when I chose capacitors for a voltage regulator, I've never really look at the ESR performance of the capacitor before; I assume most capacitors would be good enough for general loads, most of times they are but I thought it would be a good idea to actually test the ESR this time. The 3.3V LDO I went with was the Richtek RT9166 which is low cost and I've use other products of theirs (DC-DC) before so it should be a safe choice.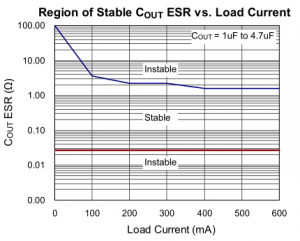 The input capacitance is 1uF minimum without any ESR requirements and output capacitance is also 1uF minimum (X7R) and we're given a region of stability depending on the load – 0.3 to say 20 ohms for the small amount of current which I'll need. I purchased one of the many ESR LCR Meter kits available from Ebay and decided to test a few caps, unfortunately it didn't measure the ESR of some small caps properly (under 1uF) but it works on larger caps.