From our last part we looked at testing the idea with the EPM240 board, in this part we'll switch over to the EPM3064 CPLD to move away from the development board.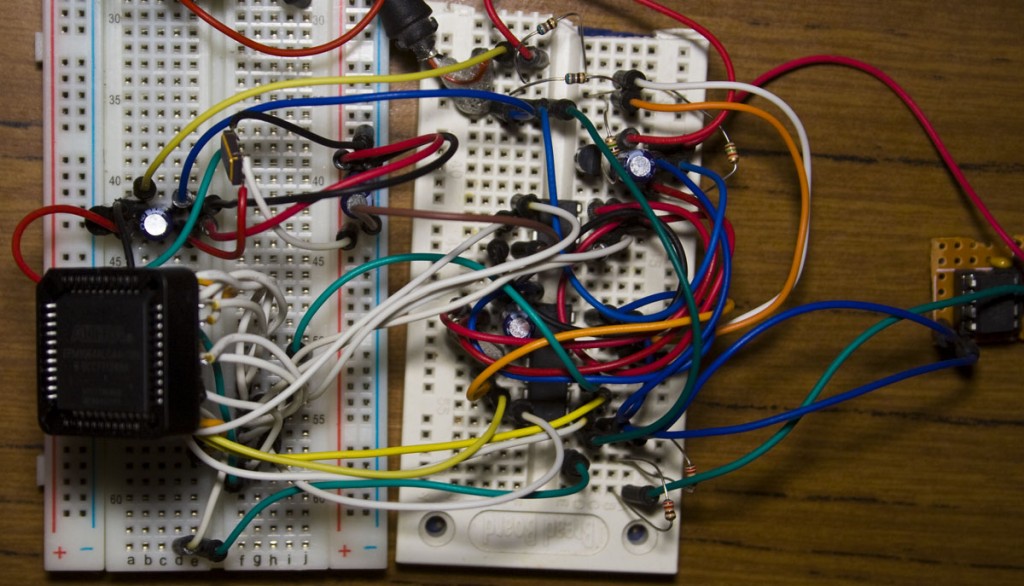 The Altera EPM3064ALC44-10N is a low cost 100MHz CPLD for $3 in a PLCC 44pin package with 64 LEs and 34 usable pins. The oscillator I'm using is 50MHz which I pulled from another board and all we need is to connect it to VCC, pull it's enable pin high and that's it. I was curious about how much current it consumed, it was about 13-15mA.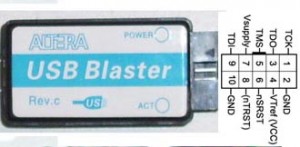 We can connect our USB Blaster to our CPLD by connecting up the 4 wires, TCK to TCK, TDI to TDI, TDO to TDO and TMS to TMS; as you can see you don't connect them together like you do for the MISO of one device the MOSI of the other.