From our last part we looked at adding in the TMP102 sensor, experimenting with I2C pull-ups, re-testing the voltage switcher diode and other improvements/fixes. This time we'll look at adding in the RTC including programming the time from the PC, more bug fixes, estimating battery life and briefly looking at some logging results.

I started off re-designing the RTC crystal layout which I would also make into a little board to connect up to the breadboard and since I already have a RTC clock project I can use that for reference.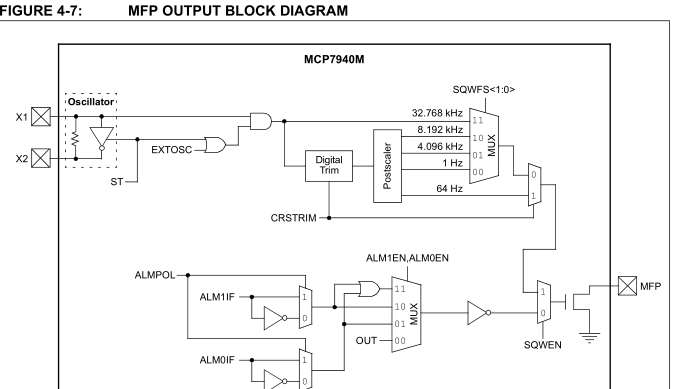 The MCP7940M has the option to output a 1 Hz square wave which is what we'll use to wake up the ATtiny every second. We no longer need to use the watchdog timer which takes about 4uA when in use where as the RTC takes 1.2uA.

An alternative is to use the alarm capability build into the RTC to wake us up however this would mean that for 1 second logging, you would need to constantly reconfigure the alarm for the next second which could be complicated in the end and you might spend even more current reconfiguring it however for longer logging delays say every minute or hour it would make sense but I've opted to keep everything simple for the moment and just use the 1Hz output.