Last week we built an automatic voltage switching circuit and now it's time to apply this circuit to the Standalone Temperature Logger (SATL).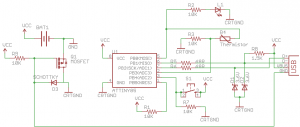 Let's bring up the new schematic for the SATL with the voltage switching circuit. As you can see like last week, we separate the grounds of the voltage sources – the 3V battery and USB. Notice that CRTGND is not the same as GND, CRTGND connects to the mostfet drain/schottky diode.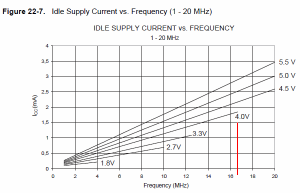 There is a downside to this circuit which is that there is a voltage drop when running from the USB side due to the diode. The USB voltage can vary between 4.75V to 5.25V and the good news is that our ATtiny85 can run fine at 16.5MHz whilst at 4.0V.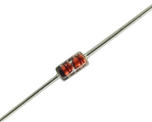 If the USB voltage was really 4.75V, we would just make it to 4.05V but we want the best possible voltage even if it was 4.75V. Instead of using just a standard diode we'll use a schottky diode which can provide a lower voltage drop of 0.3V instead of the 0.7V from standard diodes.