A downside of the AT Mini Matrix Ctrl is that if you have your animation only playing a few times an hour that you are very likely to miss it. You could have it running every minute for a specific time but it's not that great if no one is there to see it.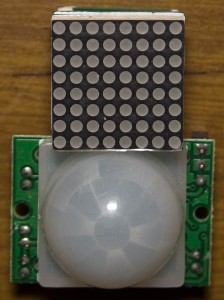 The solution to this is to use a PIR module (H8157 on Ebay) to detect if someone is around. The problem is that the PIR module is quite large compared to the led matrix so it would look out of place.
I started looking at IR transmitters/receivers and using them to reflect off a surface which would detect if someone was there however to have decent accuracy you really needed to use quite a bit of current which isn't what I wanted. So back to square one, what can we do with the PIR module?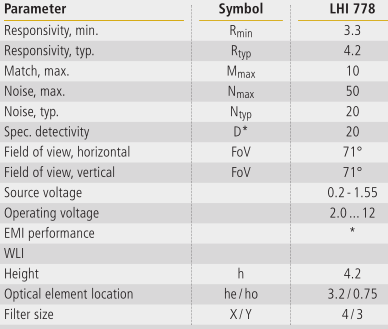 After researching the PIR sensors themselves, some datasheets (above is a random datasheet I found) said that they already had some noise reduction and some had application examples. The PIR sensors themselves can cost $2 or more even on Ebay which was odd as the PIR module was about $2 itself.