I've built a 32KB Gameboy cartridge before to add support for certain flash chips to GBxCart RW but those were wired straight through without the need of an MBC so I thought it might be interesting to jump back into CPLDs by building an 2MB Gameboy cart.
We have a few options when building a Gameboy cart, use 5V Flash chips (which are pretty rare these days) with 5V SRAM chips or go 3.3V Flash/SRAM chips and use level shift transceiver with direction control to interface with the Gameboy's 5V logic. Because this is my first real cart, I'm going with easier the 5V flash/SRAM chip option for the moment.
(sneak peak of the cart running a game)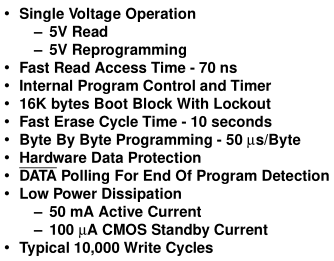 The only flash chip I have on hand is the 512KB AT49F040 so I'll use that at the start and then we'll transition to the 2MB AM29F016B in a later part once it arrives. For the MBC, I have an Altera EPM3032 CPLD handy so we'll go with that, it runs off 3.3V so we'll need an LDO for it and the inputs accept 5V logic.
Initial Planning
Let's get started, firstly we'll review the MBC5 documentation to determine which addresses the CPLD will need to read for changing ROM banks/RAM banks, etc. The lowest address is 0x0000 – 0x1FFF for RAM enable, the highest bit of that address that's a 1 is A12 so that's where we will start. The highest address is 0xBFFF when accessing the RAM, so A15 is where we will end, that makes 4 bits which are needed for listening to incoming MBC requests.