Wouldn't it be nice to know it you have mail? I think it's a good idea and had it on my to do list for a while. Our letterbox looks similar to the one above, you can place small items on the top, in the letter slot or open it up from the back.
At first I thought we could do this with a vibration switch however upon testing the switch it looks like it needs a fast motion in order to activate. Another option is a reed switch on the top part so if the mailbox is opened, it will detect that, but would leave letters undetected. And yet another option, is a light sensor placed inside the mailbox but also results in the same problem.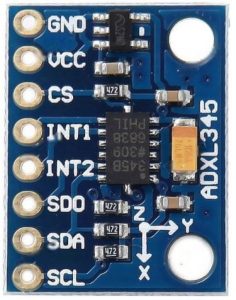 So one of our last options is to use an accelerometer to detect the slightest touch of the mailbox, most mailboxes are pretty rigid but ours has a tiny bit of moment to it, we can't really put the device we would make in the letterbox itself as the RF would mostly be blocked so it would have to be placed outside. As usual, I'll be using an ATtiny84 with the nRF24 to simply send a packet when the interrupt occurs.
The accelerometer I'm looking at as you can tell by the title is the ADXL345 which has 2 interrupts available for single tap, double tap, activity, etc, and current consumption looks to be pretty low. It supports I2C or SPI, we'll be using 4-wire SPI.
So I tried the SparkFun ADXL345 example which worked well, they have all the interrupts available so all I need to do is take everything I don't need out, convert it to C and try out the low power modes. Note that the ADXL345 is a 3.3V device so you will need a logic level converter if using it with a 5V Arduino.