Today we'll be looking at the Cyberguard Snapgear SME530 VPN Firewall Appliance which is used between modems/routers and the network, kind of like a UTM. Cyberguard were bought out by McAfee and then discontinued.
Two screws later and we're in. If you look near the bottom right, you'll see a battery probably for the RTC. Interestingly enough the Netgear UTM which I took apart also had one too but routers/modems don't have them, I guess these kind of appliances where logs are everything you don't want to re-set the date/time when they power down or reset .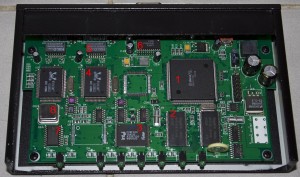 1. Renesas 32-Bit RISC Microcomputer
It appears to be a Renesas MCU which operates at 167MHz. PDF.
HD6417751F167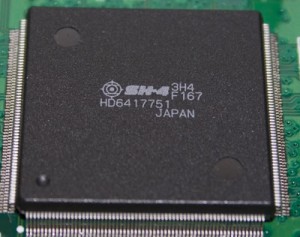 2 . Hynix 64Mbit Memory
PDF
HY57V641620HGT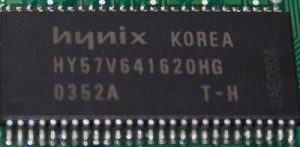 3. Intel 32Mbit Flash Memory
PDF
E28F320 J3A110 A3397120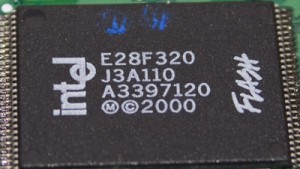 4. Realtek 10/100M Fast Ethernet Controller
2 of these are present, one for the WAN and one for the LAN. Link.
RTL8139C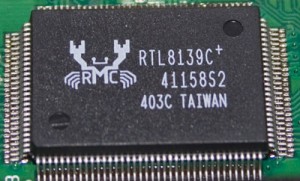 5. Halo Ethernet Isolation Modules
Used to isolate the ethernet from other components. PDF.
TG110-S050N2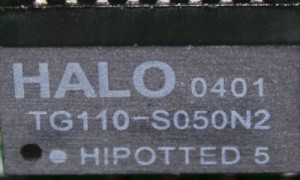 6. Sipex RS232 Transceiver
PDF
SP207ECT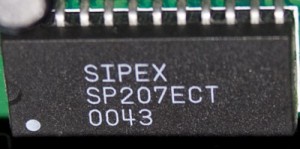 7. STmicro D-type Flip Flop
PDF
74LCX574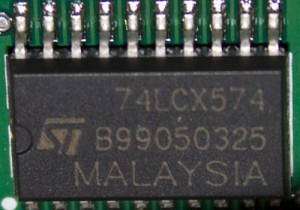 8. 33MHz Crytal Oscillator
We have a large crystal oscillator, one that can likely account for drift/temperature changes.
HY-Q 33M000 QX0-8CCA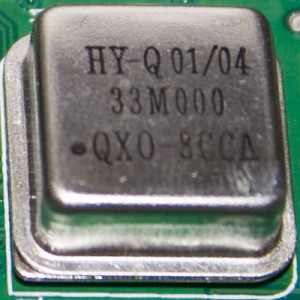 And that's all, we're done.