Just a quick one today, we're looking at a generic DisplayPort to VGA Adapter that was reported faulty by an end user, I believe it was lines on the screen/flicking or similar.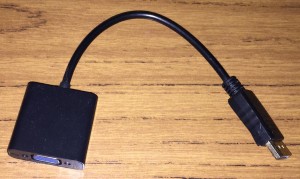 We easily pop out the covers on each end.
The DisplayPort connector is directly wired and glued, not too bad.
For the VGA side, we have the PCB with 2 chips but also have 5 wires just dangling around, that can't be good. PCB Date is 14th January 2014.
Parade Technologies DP to VGA Chip
PS8617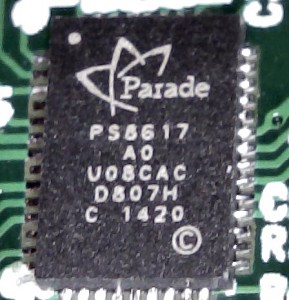 Berg Micro Chip
Likely to be an EEPROM
25Q40A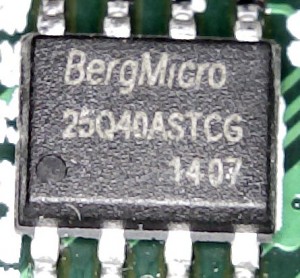 And that's all.