I originally thought would be a quick teardown but I was wrong, there was a surprise (for me at least) to see an Nvidia chip in this print server as I never knew they made chips other than for video cards and motherboards chipsets.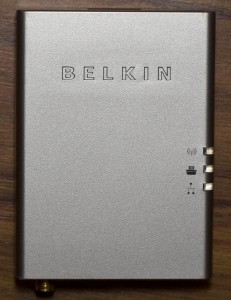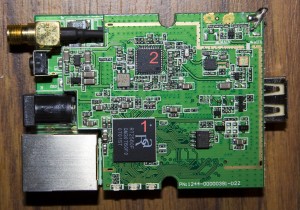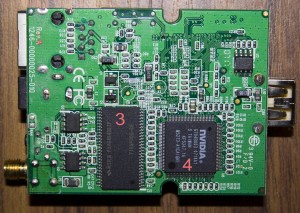 There's more components on the bottom of the PCB once we pop it open.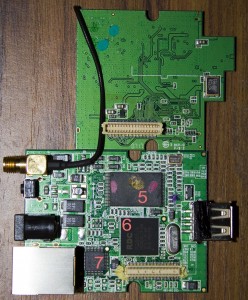 1. Ralink Wireless Chip
The same chip found on this wireless card
RT2560F
QM30760F0
0701ST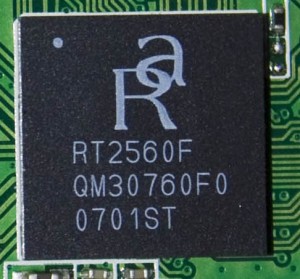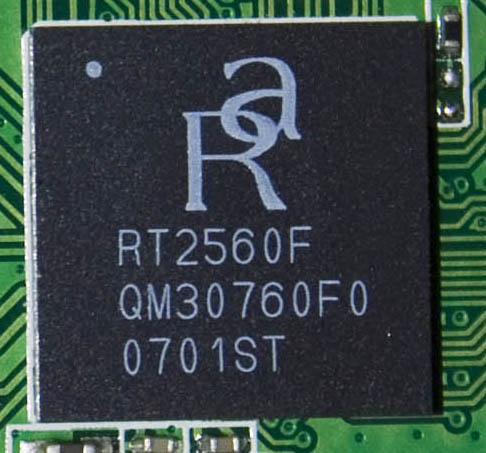 2. Ralink Wireless Transceiver Chip
This seems to be another wireless chip and according to this site it's the wireless transceiver.
RT2525L
CU98710K0
0710ST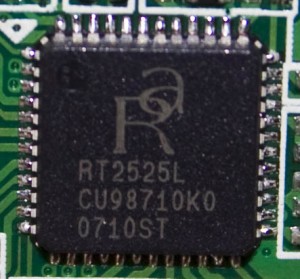 3. Mira 64Mbit SDRAM Memory Chip
It's obvious it's a memory chip however not a Samsung which is suprising to me, they say it's 64Mbit.
P2V64S40ETP
718AFDD2-G6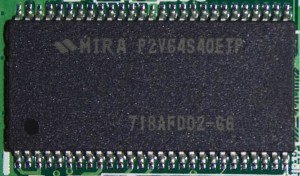 4. Nvidia USB controller Chip
The one I'm interested to see what it is… apparently it's just a USB controller chip. I'm guessing this is needed this print server is acting like a computer's USB port. I wonder why they went with Nvidia and not another brand like VIA?
G704B003 0714A1
KF5247. 1A
M5273-A1CA (GN)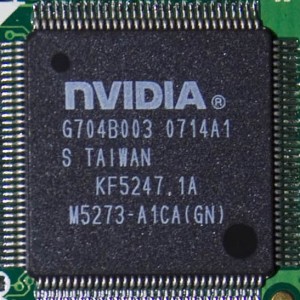 5. MX  8Mbit EEPROM Chip
As usual we have the MX EEPROM chip
29LV800BBTC-70G
2U255400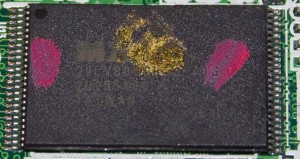 6. RDC Fast Ethernet RISC Chip
This seems to be the chip handling the networking side of things, PDF
R2880-X
R2880LCF0N
0717-B-LF
8UA-MNTH0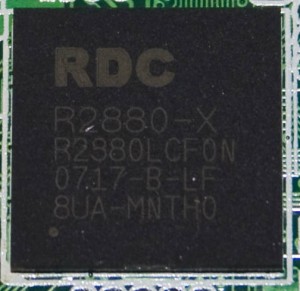 7. IC Plus Ethernet Transceiver Chip
This seems to be the transceiver for the network, PDF.
IP101 LF
0710S15
FJR5634.1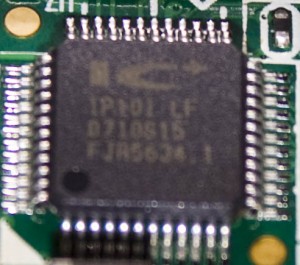 And we're done here, quite a few chips to make this print server work and it's such a small box that you won't expect there to be so many chips.