Just another quick one, I'll be taking a look at a HP ML350 G6 Server's hot plug power supply with Part No 499250-001 (Spare Part No 511777-001).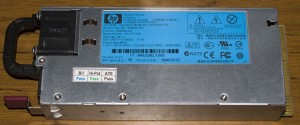 It's quite a small unit and as you can see it doesn't have the usual power supply connectors.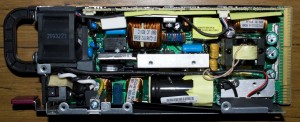 The usual power supply components are present.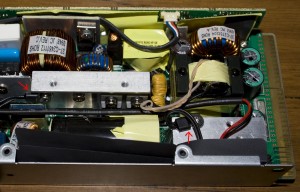 There does seem to be some temperature monitoring going on; which is something that I guess should be expected if you're using a power supply on a server, you'd want it to have all the features.

Quite a lot of components on the board than what you'd normally find. That's all for this quick teardown.