It's that time again… time to take something apart :). This time it's the D-Link DE-824TP 10BASE-T Ethernet Hub which I bought second hand back in 2003. Yes this one's a hub, not a switch!


Just going to be a quick one.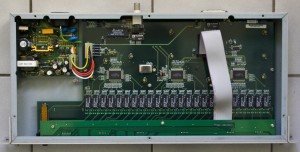 We can see the power supply at the top left. The main board has 24x Ethernet filter modules for each port and 3 microcontrollers each handling 8 ports. There's a BNC and AUX connectors at the back.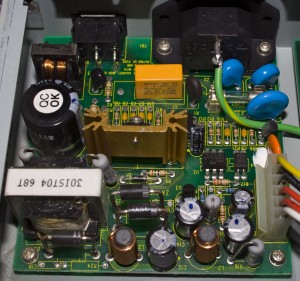 Just a close up of the power supply, to me it looks nicely laid out. What's a bit odd is how the diodes are directly touching the board, they are a few centimetres above it.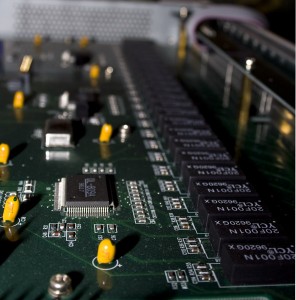 Hehe, I just had to take this picture. I should have something made a bit more recently for my next teardown.