The Standalone Temperature Logger has now been updated to v2.0 with the PCB, schematic, guide and source all available for download.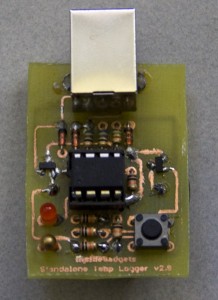 I kind of took a little break and came back to figure out the PCB, once it was done all that was left was to try it out and create the new documentation for it. Since I'm using 2 SMD Mosfets I thought that soldering them would be really difficult but it turned out to be easier than I expected. Testing went well and am quite happy with how it turned out.
So go ahead and check out the updated project page for the Standalone Temperature Logger v2.0.