Today we'll be looking at the Netgear DG814 DSL Modem Internet Gateway, it looks to be the first version released which is why it looks so large compared to other routers I have looked at.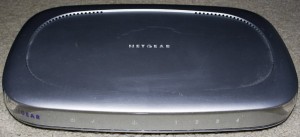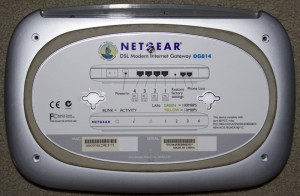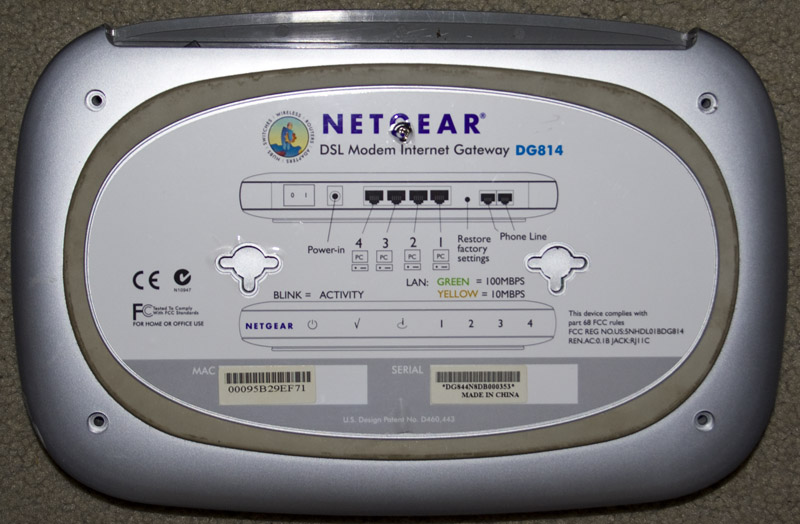 Four screws later and we're in.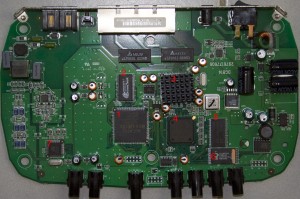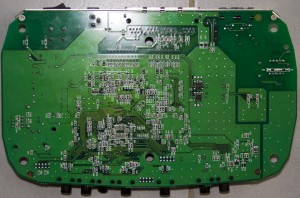 Compared to other modem/routers it has quite a bit of passive components on the underside of the PCB and there is some free space on the PCB so they didn't try to make this PCB as small as possible.
1. Alcatel Dynamite ADSL Modem Chipset
The main chip on this router which control the DSL connection.
I couldn't find the exact datasheet for this chipset but found a similar one here: mtk20154
MTC-20156TQ-C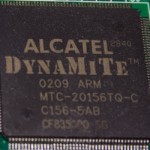 2. Etrontech 16Mbit SDRAM
The usual RAM we've seen with previous Netgear routers, PDF: em636165
EM636165TS-7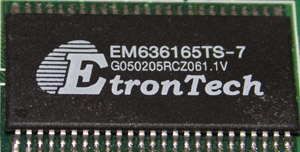 3. Broadcom 10/100 5/6-Port Switch
Under the heatsink we see a Broadcom chip, PDF: bcm5325
BCM5325A2KQM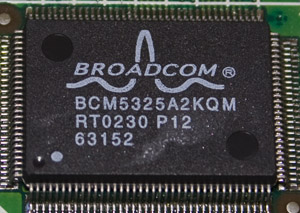 4. Freescale/Motorola Communications Controller
Seems to handle some of the networking/communications, PDF: xpc850
XPC850zT50BT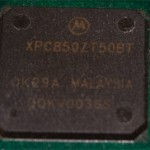 5. Samsung 64Mbit SDRAM
This RAM seems to be for the Alcatel Dynamite chip, PDF: K4s643232E
K4s643232E-TC50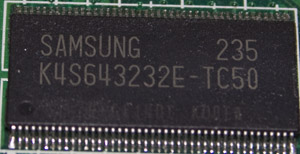 6. Intel 8Mbit Flash
TE28F800, PDF: 28f800b3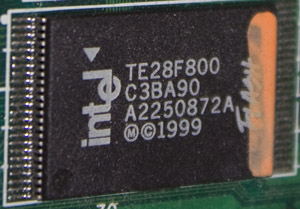 7. ST ADSL Front End
This connects to the Alcatel Dynamite and handles the ADSL, PDF: mtk20154
MTC-20154TQ-C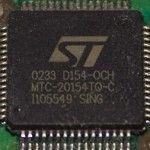 And that's all we have.