We'll be looking at the Ericsson HM410dp ADSL2+ Service Gateway. I didn't know that Ericsson made any routers at all, this one was manufactured in 2006.
Four screws and 2 notches later we're in.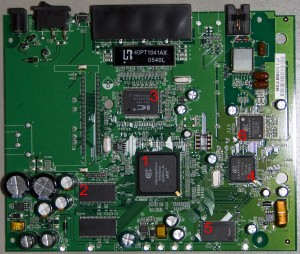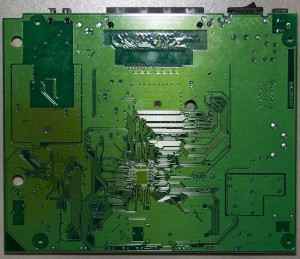 Compared to other routers the first thing that stands out is that the input to the router is 12V AC, you can see 4 diodes for the rectification to DC. There is also an unpopulated slot of the left which would probably be for the wireless card.
1. Conexant ARM Processor
Couldn't find anything on this chip but you can see it's an ARM chip
GZH-0500-PCA
QC8015.1-A4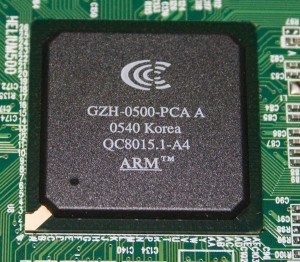 2. ESMT 64Mbit SDRAM
2x RAM for the router, PDF: M12L64164A
M12L64164A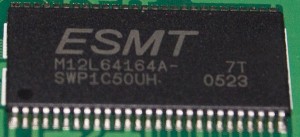 3. IC+ 5 Port 10/100 Ethernet Integrated Switch
Used to control the 4 ethernet ports, PDF: IP175C
IP175C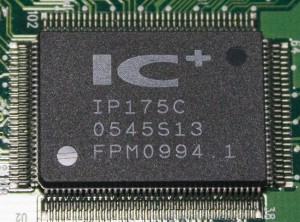 4. Conexant Chip
Another Conexant chip but once again I couldn't find anything on it. Based on it's position it communications with the ARM processor and ADSL front end chip.
AA4-7777-PCA B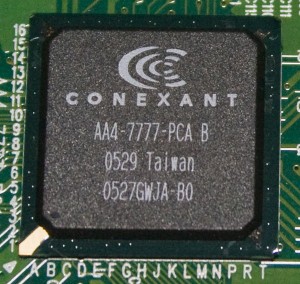 5. AMD 32Mbit Flash
PDF: AM29LV320D
AM29LV320D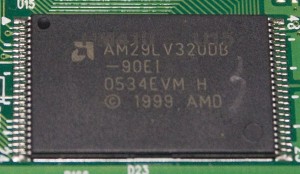 6. Conexant Chip
I'm assuming that this chip is the ADSL front end, no PDF could be found.
GS3780-174-001Z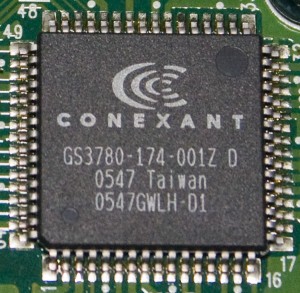 And we're done.