Just a quick teardown today, we'll be looking at the Tenda 8 Port Fast Ethernet Switch – I've never heard of this manufacturer before.
2 screws later and we're in.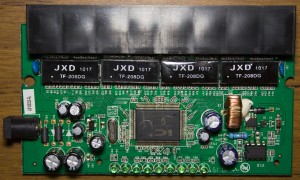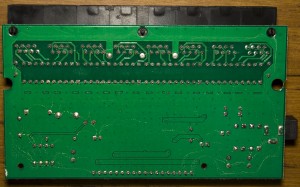 There's not much to it as you would expect but it has an IC+ IP178D which is similar to the IC+ part we saw on the last teardown, it's just an 8 port switch controller.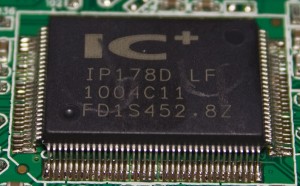 Also the "diodes" close to the power supply input don't seem to be diodes at all since there was no voltage drop, probably just some input protection. There is also a DC-DC converter (MC34063A) on the right of the board.