It's been nearly 2 years since I last worked on my Gameboy Cartridge Reader (GBCartRead) and I never released a PCB but it has been something I've been meaning to do for a while which I can now check off my list.
I received the PCBs for the Gameboy Cart Shield a few days ago, soldered all the components and noticed that somewhere along the lines I didn't connect up the VCCs together so I have a bodge wire on the bottom of the board. Something I should have done was make the silkscreen text much larger than what it current is.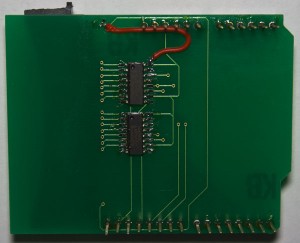 The Gameboy Cart Shield PCB is now available for sale.