Today we'll be taking a look at the DrayTek Vigor2710ne Wireless ADSL2+ Router which is fairly recent from 2012, it has the usual 4 10/100 LAN ports and 802.11n Wifi capability.
One screw later and we're in.
Most capacitors on the board are branded Su'sucon which may not be the one of the good capacitor brands. The board has the option of fairly large capacitors which aren't populated – something seen more in older routers. There's also a small slot on the PCB which the antenna is wrapped around to keep it in place.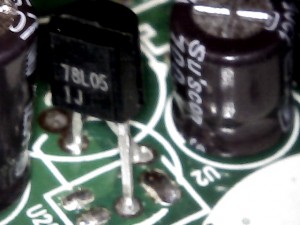 There's a 78L05 regulator which looks out of place because of how it's positioned, there is a footprint underneath it which gives them SMD regulator option if need be. Now on to the chips…
Lantiq XWAY AMAZON-SE SoC
Under the heatsink we have the main chip which handles the ADSL2+, network and has the capability of interfacing with an SD/MMC or USB host/device. Haven't seen this chip manufacturer before.
PSB50601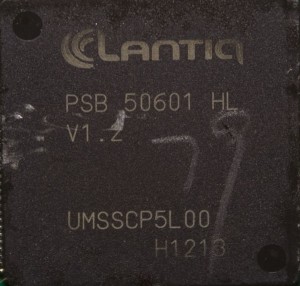 Infineon 6 Port 10/100 Network Controller
ADM6996M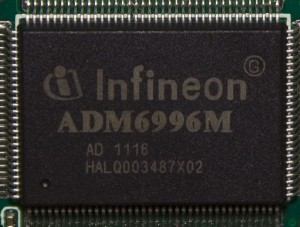 EtronTech 128Mbit SDRAM
EM639165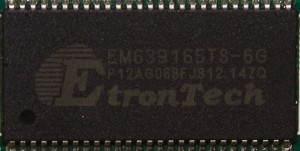 Ralink 802.11 b/g/n Wireless
Under the metal shield we have the RT3070L
RT3070
MX IC 32Mbit Flash
25L3206E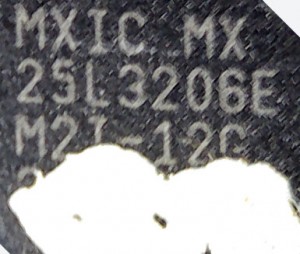 Monolithic Power Systems (MPS) Switching Regular
On the bottom of the board we have this 2A SMPS with adjustable output voltage
MP1482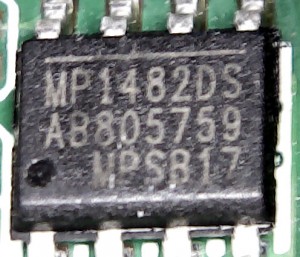 And that's all.