Today we'll be taking a look at the  D-Link DSL-200 ADSL USB Modem device which is the first ADSL modem I had back when we got ADSL in 2002, it's a USB powered modem. The date code is 2002/27th week.
The top and bottom board have quite a bit of inductors, the top right side of the board has quite a few capacitor all bunched together and we've got a fair amount of chips. We have a On Semi 51031 SMPS with a IRF7416 P mosfet to form part of the SMPS and there's a 5171E boost regulator likely to be for the ADSL side (in the middle of the board).
1. Globespan Main chip
The main chip but wasn't able to find anything on it, with a 17.2 MHz crystal
GS7070-174-008D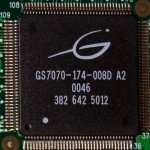 2. Globespan ADSL modem chip
Another chip I couldn't find anything on it but it's since the phone socket it has to be the ADSL modem chip
GT3180-01-A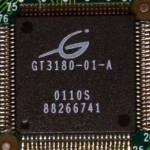 3. Cypress USB Controller
The USB chip supports 12Mbps and running with a 12 MHz crystal
AN2131QC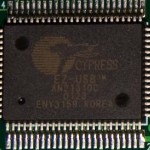 4. ICS 256Kbit SRAM
IS61LV256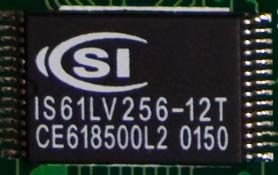 5. Atmel 2Kbit I2C EEPROM
AT24C02N

6. Burr-Brown Op-amp Current Feedback Line Driver
Used for converting the 2Vpp input to 15Vpp output on the line
OPA2681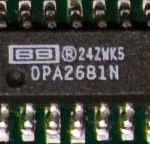 And that's all.