Today we'll be taking a look at a modern device the Synology DS112J Single Bay NAS (Network Attached Storage) which contains a single hard drive with Gigabit Ethernet and 2x USB 2.0 ports. Most of the magic with this device is from the software called the DSM which is a easy to use interface and lets you install additional apps to it, like a download manager, camera surveillance, etc plus third party apps too.
Two screws later and we're in.
Just from the initial view, they spent the time to tape down the fan wire, be it for EMI or tidiness so we can assume there's a good chance that the quality inside should be pretty good.
We've got quite a few DC-DC converters (FR9888, ZT1525) and what look to be some N/P mosfets too (AP4410GM / AP4953GM), one's near the input jack near a diode possibly for some input protection and 2x P mosfets near a PWM driver chip (uP1504T). They've got a cable going to the front panel board tapped down too which just has some LEDs and a button and there's also a SMD buzzer (AD-7504) which at first glance didn't look like a buzzer. On the bottom board they have the RTC crystal glued down and have 7 little EMI pads touching the metal case.
1. Marvel SoC
The main chip which has an ARM v5TE at 1GHz with a 16-bit DDR2-400 interface, 2 x Gigabit Ethernet, PCIe (x1), 1 x USB2.0, 2 x SATA, 2 x UART.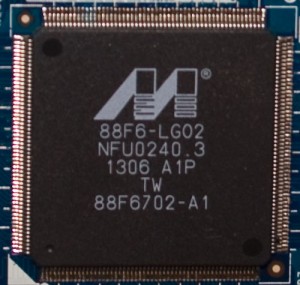 2. Samsung 1Gbit DDR2 Memory
K4T1G164QF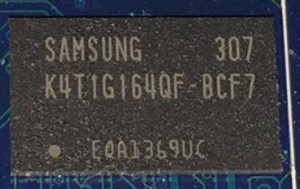 3. MX 32Mbit Serial Flash
25L3206E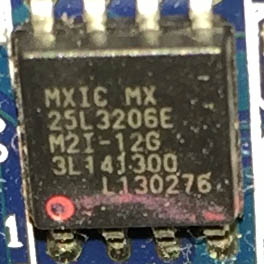 4. PIC 16F627 8bit MCU
PIC16F627A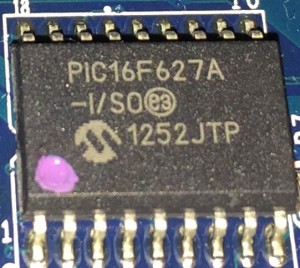 5. Genesys Logic USB 2.0 Hub Controller
Controls the 2 USB port because the SoC can only support 1 USB port
GL850G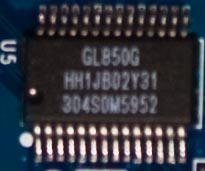 5. Seiko Instruments RTC
S35390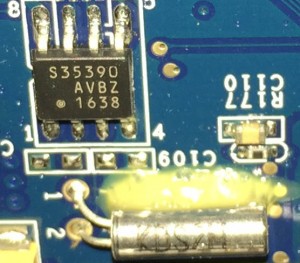 6. Marvel 1Gbit Ethernet PHY
88E1318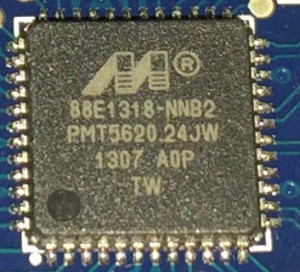 And that's all.