Today we'll be taking a look at a low cost Action Cam, the VWTech VW898 ActionCam which does 1080p @ 30fps, 720p @ 60fps with a 135 degree wide angle lens cost me $35 AUD from Ebay which is about half the price of a Mobius ActionCam. I decided to buy this after my Turnigy camera stopped recording audio, the price was good and if the quality wasn't good I could use this camera for something else.
This camera is quite heavy, mostly it's the 2 outer shells which combined weighs 33 grams. Once we pop those out, the camera weighs 31 grams. The shell not only protects the device but has some foam to keep the camera in place otherwise it can move a little bit. I do prefer the Turnigy's 185 degree lens over the 135 degree lens and you have to boost the audio up quite a lot in post processing but anyway, on to the teardown.
The build quality is ok for this cheap camera, it's a 3 chip solution and we have 3 small SOT23-5 DC-DC converters and the camera is glued in place; apart from that there isn't a whole lot to see.
Alpha Imaging 32-bit CPU
Runs up to 400MHz with H.264 support, audio ADC/DAC,  LCD interface, HDMI / TV output and USB2.0 OTG, SD card. Running off a 12MHz crystal/oscillator.
AIT8427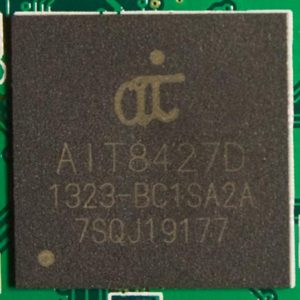 Alpha Imaging
Couldn't find anything on this chip but it would have to be part of the image acquisition on system.
AIT2013N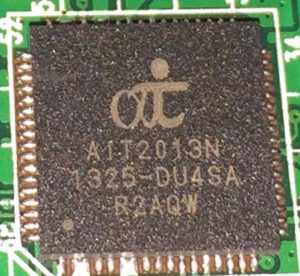 MXIC 64Mbit Flash
25L6406E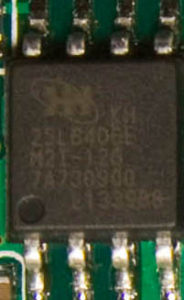 And that's all, a quick one today.