Just a quick post on oscillators – about every recent microcontroller out there has an oscillator circuit built in, so you just add a crystal with capacitors (sometimes optional) and the MCU does the rest. But what happens for devices that don't have the oscillator circuit built in, such as a low end CPLD?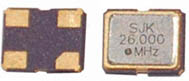 We have two choices – purchase a crystal oscillator or build one yourself. Seeing how I don't have a crystal oscillator handy, I thought I'd build one.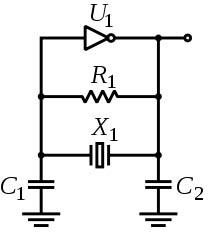 The configuration I'll be using is the pierce one, where you have a inverter, a large value resistor such as 1M and the crystal with two capacitors.