As part of my CPLD Logic Analyser project, I might want to easily adjust the clock and since the CPLD that I'm using doesn't have a PLL module, we'll have to buy our own clock generator.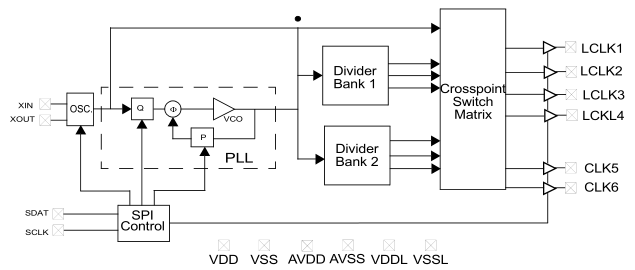 The Cypress CY22150 chip allows you to generate a clock up to 200MHz from a 8-30 MHz crystal using I2C and has multiple outputs / clock dividers. For the price of $2.77 it's not too bad and for me was actually cheaper than buying a 100MHz crystal from my supplier.
There are a few settings we need to configure – the crystal frequency, crystal capacitors, which outputs to enable and clock multipliers and dividers. This may seem a bit complex at first but Cypress have made a CyberClocks program that can assist us with these settings.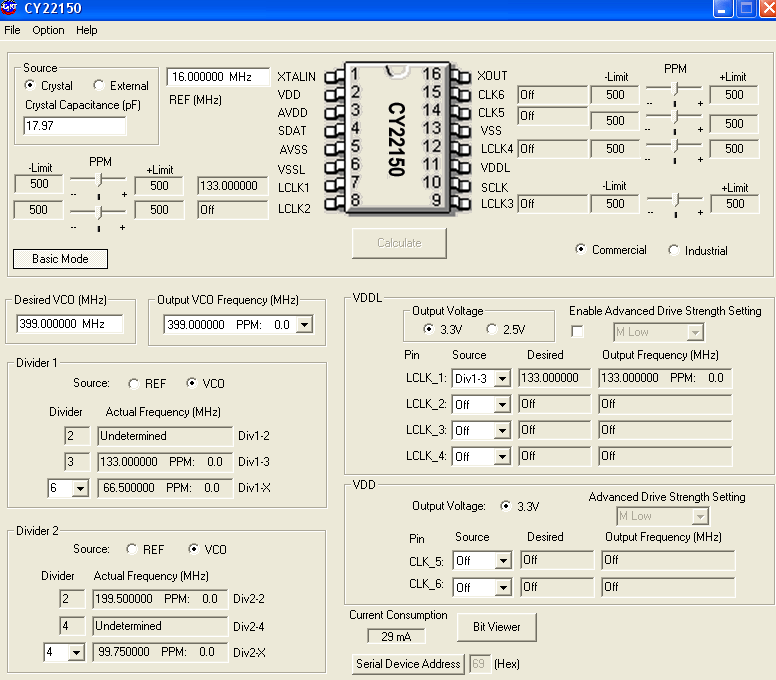 I have a 16MHz crystal, so we enter that on the top left. The VCO is given to us in another section of this program (Option > VCO Calculator) as shown below, I enter in the Reference as the crystal and desired clock as 133MHz.