Another teardown, this time the Billion 5100 ADSL Router which is a few years old now, it's just an "ADSL" router, none of that ADSL2 here.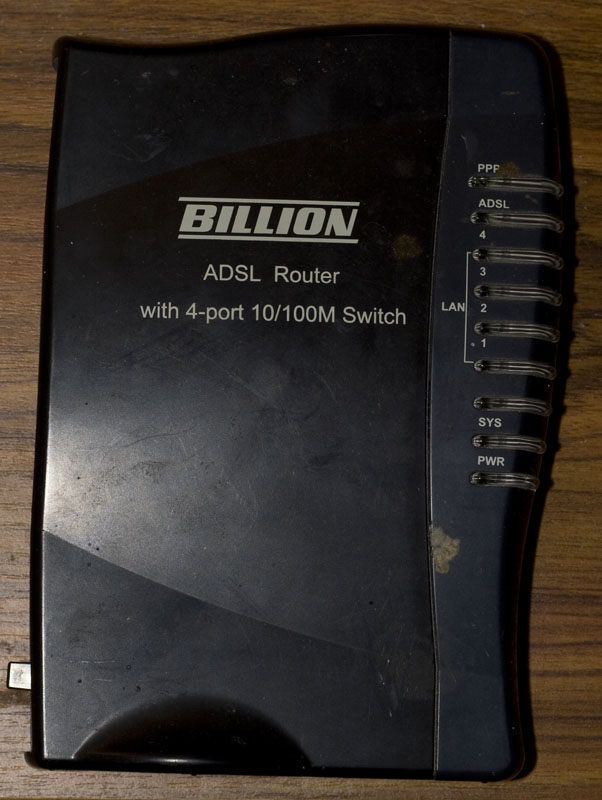 What's interesting is that this PCB has 3 x crystals compared to the Netgear's and Netcomm's which either have 1 or 2. Also notice the voltage regulator on the middle left, that's seems a bit large for a router, it supplies up to 3 amps, that Trend Chip my be a power sucker, PDF.
1.TrendChip
The main chip, can't really find much information about it.
TC3160-PQ208
MD0PNM 0351AC
2. ADMtek Ethernet Chip
It seems this chip handles the network side of things, PDF.
ADM6996L
AA0407
HSS351019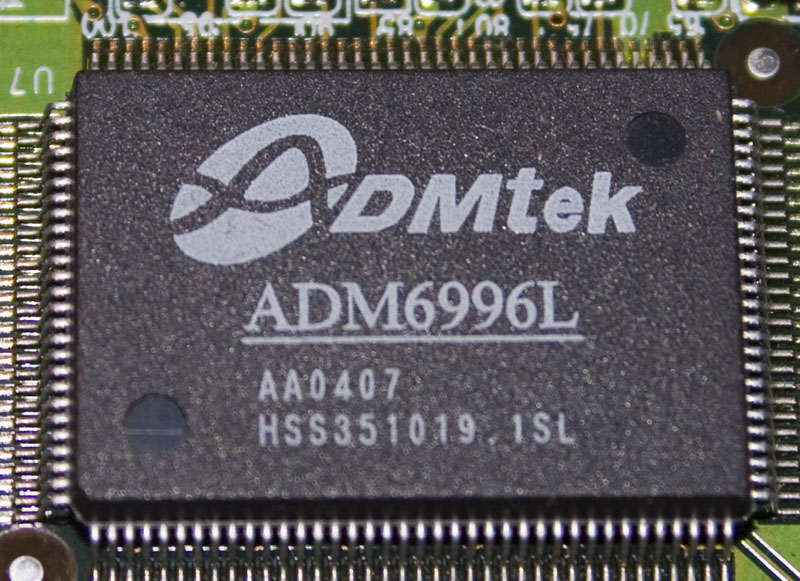 3. MX IC Flash Memory Chip
Seems to be a 16Mbit flash chip, PDF.
B040972
29LV160ABTC-90
2JQ87100
4. Samsung RAM Chip
Of course no router would be complete without the Samsung chip to handle the memory for the router with 64Mbit, PDF.
K4S641632H-TC60
ZHA057GCS
5. M-tek Ethernet hardware chip
This chip seems to handle the physical side of the Ethernet connections, PDF.
H40520MN
And that's it, another one bites the dust? :P. The next teardown will be on a Netgear ADSL modem/router which is probably about 8 years old!