Today we'll be looking at the Belkin F7D4501 ScreenCast TV Adapter which allows you to transmit your laptop's screen to your TV, the downside is it only supports laptops that have Intel's WiDi. I don't have a laptop that supports this, so only thing we can do is take it apart!
4 screws later and we're in.
We have shielding on the front and back, 2 antennas and it appears there is a USB wireless dongle that's plugged in which connects to the board – not something I was expecting to see. I plugged in the USB dongle to my computer and seems to be detected as a 802.11n WLAN.
Shields removed.
1. Sigma Designs Secure Media Processor
We have our main processor which runs at 500/333 MHz and does the video decoding / advanced video processing. It supports 1x USB (which is the wireless module we found), up to 512MB DRAM and up to 256MB NOR Flash. There seems to be a 27MHz crystal nearby with an unpopulated place for an oscillator. PDF
SMP8653A-CBE3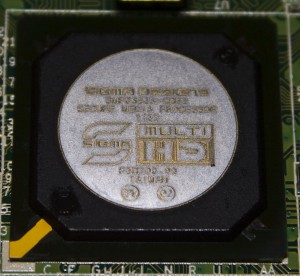 2. Samsung 128Mb NAND Flash Memory
PDF
K9F1G08U0C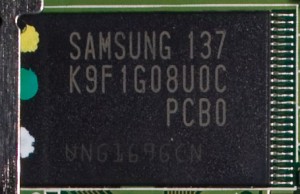 3. Hynix 1Gb DDR2 SDRAM x2
PDF
H5PS1G63EFR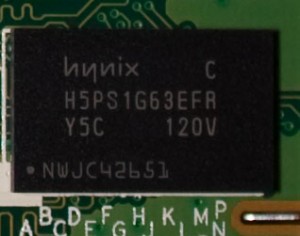 4. Silicon Image HDMI Transmitter
The processor would write to this chip and this chip would send through the HDMI port.
SIL9002CSU
5. AKM 24-bit Stereo DAC
This would be for the RCA audio.
PDF
AK4421A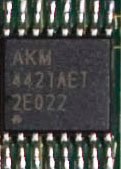 Now lets look at the USB wireless device.


The main processor is the Ralink RT3572L which is supports 2.4/5GHz 802.11n draft 4.0 and IEEE 802.11 a/b/g and there is a 40MHz crystal nearby, PDF.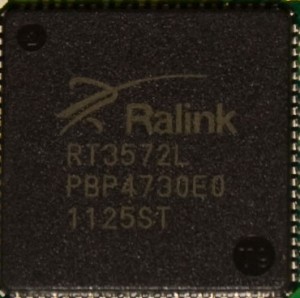 There are 2x Skyworks SiGe SE2595L chips on each side of the board and links to each antenna connector, it appears to be the WLAN Front-End, PDF.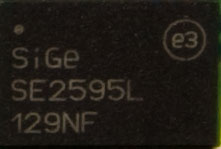 And that's all, we're done.