Today we'll be taking a look at the Optus Huawei E960 3G Wireless Gateway (user guide) which is a 3G 802.11b/g hot spot with 4x 10/100 network ports, RJ45 port for connecting your phone and a USB port for power / ability to act as a modem on your PC.
4 screws later and we're in, the top just pops right off without any effort.
We've got a 2 board construction with a 16 pin interconnect and lots of shielding for each major component. There's 3 antennas mounted on a plastic base which are screwed in place, I guess the reasoning could be that they are easily replaceable to suit the frequency band that's needed. PCB date code is 36th week of 2007.
Processor board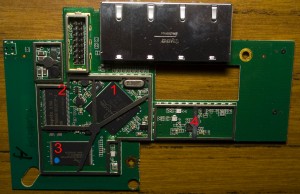 There's a DC-DC converter under one of the shields, we've got the processor, RAM, flash and the Wifi power amplifier.
1. Broadcom BCM5354 Wifi SoC
Features a 240-MHz MIPS32 CPU core, with 2.4GHz radio, USB 2.0 controoler, SDRAM controller, 5x 10/100 PHY. Running from a 25MHz crystal
BCM5354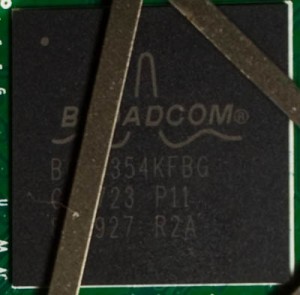 2. Hyundai 256Mbit SDRAM
HY5DU561622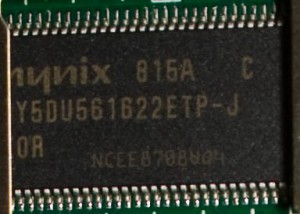 3. Spansion 32Mbit Flash
S29GL032A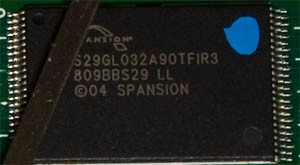 4. Skyworks 2.4GHz 802.11b/n power amplifier
Up to 33db gain
SE2528L

3G / Phone board
We've got another DC-DC converter for the USB input in a shield, a 250V 10uF cap with a transformer in another shield and some phone circuity with 2x FZT655 150V NPN transistors. There's also a shield with 2 missing ICs and an low profile AVF 22mF 4.5V SMD cap. They have a module which has been soldered down that has the 3G main ICs.
1. Silicon Labs Analog Telephone Interface
Si3210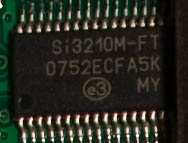 2. Qualcomm Mobile Station Modem
A chip which can do a lot more than what it's used for, supports multimode such as HSDPA, UTMS, GSM, etc, has an ARM926EJ-S at 225 MHz with some DSP cores. It can do camera processing, 3D graphics, MPEG4/H.264 video, MP3/AAC audio, bluetooth connectivity to name a few.
MSM6280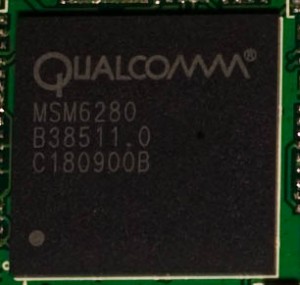 3. Qualcomm Power Management
Includes battery/charging options, has a built in SMPS for regulating the MSM's core voltages and radioOne RF chips, configurable I/O pins, speaker driver, LED driver, RTC and coin cell battery support.
PM6650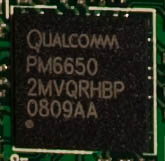 4. Qualcomm RFR6525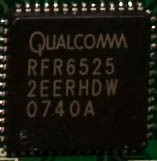 5. Qualcomm RTR6275
6. Samsung Memory
K51258DCA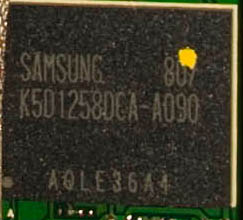 7. Anadigics HSPA Linear Power Amplifier
Up to 28.5 dBm output power
AWT6279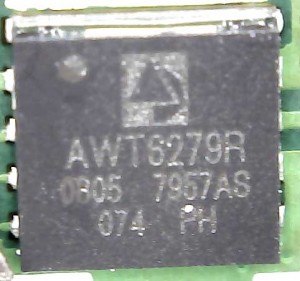 8. Anadigics Quad-band Power Amplifier
Up to 35dBm output power with integrated power control
AWT6280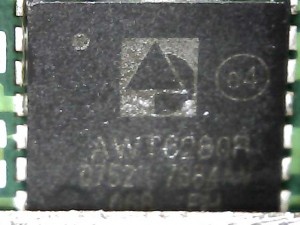 And that's all.