In part 4, we looked at adding Multi-game support to our Gameboy cart however I've just recently found that we can't play GBC games using it because the loader runs in Gameboy mode so when we jump back to 0x100 to soft reset, the Gameboy still thinks it's in Gameboy mode.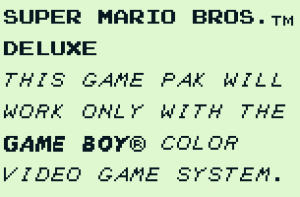 Some GBC games like Super Mario Bros. Deluxe come up with a screen saying it can't be run.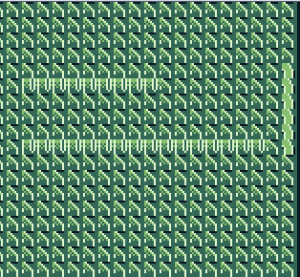 I tried to compare the difference in registers and I/O when starting a game in regular GB mode and GBC mode but apart from the A register and a few others if I changed those registers before trying to boot SMBD but we get some corrupted tiles.

I found that in GBDK you can also program in GBC mode, so I played around with the "Color Bar" example, removed a few parts of it so that I could print text and basically copy the loader code into it. The text looks faded but SMBD boots fine.
But a GB game like Tennis doesn't look good, something about the palettes aren't right. If you change register A to 0x01, it doesn't help much either.