Since making the the Wireless Gameboy Controller, there were some ideas thrown around about making other devices of it wireless, one of them was the Gameboy Link Cable which we're going to look at today.
(sneak peak)
There are different link cables – one for the Gameboy and another for the GBA. I ordered both but only the Gameboy link cable had all the pins on the connector where as the GBA only had the ones it needed. The GBA connector won't fit in the Gameboy but the Gameboy connector will fit into the GBA.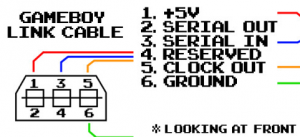 Let's take a look at the link cable pinout. We have 5V, serial out, serial in, clock out and ground, seems easy enough.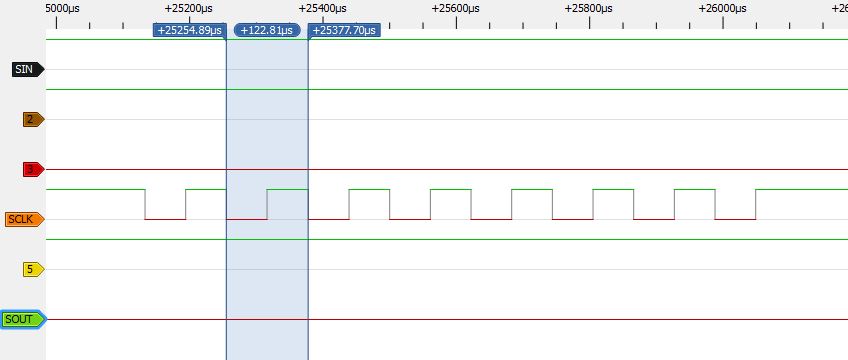 Out comes the logic analyser to take a look at the signals, the game I was trying the multiplayer on was F1 Race and with just 1 end of the cable connected. We can see the clock is slow (120us per cycle) and that the serial in is high, serial out is low so it doesn't seem to be sending anything. The F1 Race game shows that you are the only player in the game and you can continue on to the race.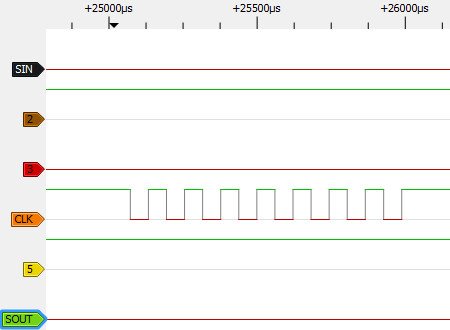 When the other side is plugged in, we can see the SIN goes low. F1 Race now waits on the screen like we are waiting for other players.